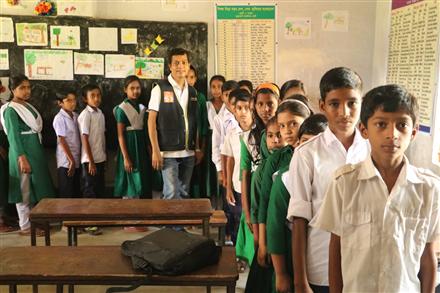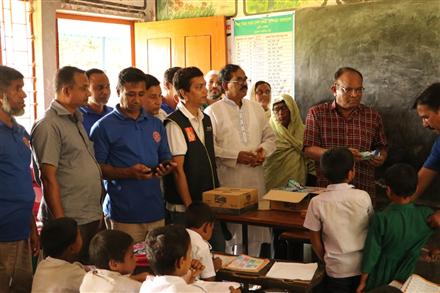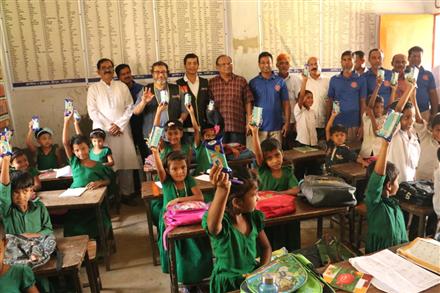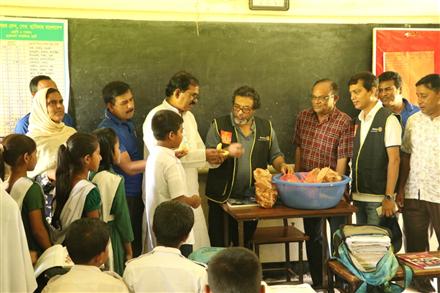 Mid Day Tiffin Program

No Poverty, No Hunger
Children are the future of our nation. If we cannot take good care of them then our next generation will not be ready to take next-level leadership and thus, we will suffer as a whole. Keeping in mind of the future, Rotary Club of Dhaka took initiative jointly with RCC Barotopa to feed mid-day tiffin at 2 Government Primary School at Barotopa, Mawna. Goran Para Govt Primary School & Dokhin Barotopa Govt Primary School are those two schools. RCD believes in "no poverty, no hunger". If we can eradicate hunger then it can attract more students in the school.
Project location: Bangladesh
Project dates:
Start: 12 October 2019
End: 12 October 2019
Created: 16 October 2019
✓ This project is complete.
Project category: Community, New Generations, Environment, Basic education and literacy
Funding: Club Foundation
Project contacts: Muhammed Sameer Uddin, Dhaka
Partners: Barotopa, Bangladesh (Rotary Community Corps)
Dhaka, Bangladesh (Rotary Club)