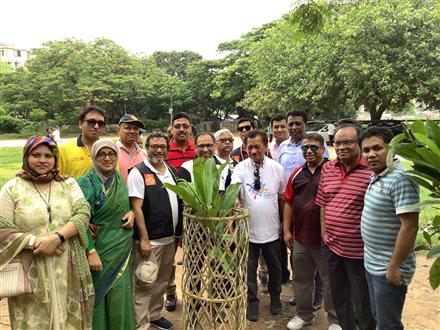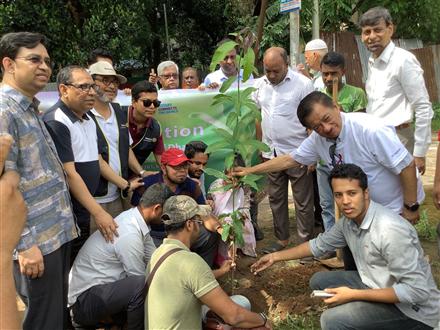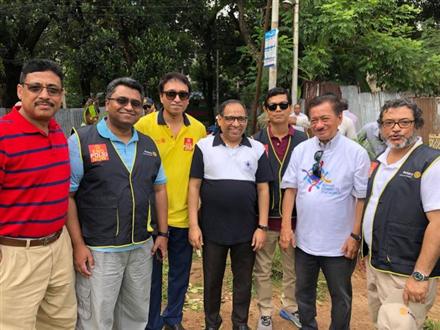 Tree Plantation

Plant a tree, plant a tree so that the next generation can get air for free.
"Trees do not preach learning and precepts. They preach, undeterred by particulars, the ancient law of life." The true meaning of life is to plant trees; under whose shade you do not expect to sit. Rotary Club of Dhaka cherishes the true meaning of such thoughts and thus every year the Club plants lots of trees across the country. We believe, if we can make our planet greener, then we can make our planet happier for our future generations. On the very first day of Rotary Year, July 01, 2019 Rotary Club of Dhaka started his journey by planting trees. On this occasion RI DirectorRafael "Raffy" Garcia III and District Govorner along with other District Officials were present. A total of 120 trees was planted at the T&T Girls School & College.
Project location: Bangladesh
Project dates:
Start: 01 July 2019
End: 01 July 2019
Created: 14 October 2019
✓ This project is complete.
Project category: Community, New Generations, Environment, Water sanitation and hygiene
Funding: Club Foundation
Project contacts: Muhammed Sameer Uddin, Dhaka
Partners: Dhaka, Bangladesh (Rotary Club)