Rotary Club of Dhaka established in 1937, not only is the oldest Rotary Club of the country, but also is known for its dynamic vision and dedication in serving for the welfare of the underprivileged people of this country. I am overwhelmed and extremely proud to be a Rotarian of this prestigious Club.
I am really thankful and honoured to all the members of the club for giving me the opportunity to lead the club for the coming year. I am looking forward to expand the field of our community services by implementing more effective projects and programs that will help the entire community around us.
I immensely appreciate the dedication and success achieved by all our past Presidents who have served the Club in the last 83 years. I wish to continue with the same effort and zeals that the past presidents have devoted themselves in implementing each and every projects. Considering the current crisis of food and health services for the Covid-19 scenario, the club will continue to provide a wide range of services to the community in need. My objective has always been to corroborate the success that the Rotary Club of Dhaka has achieved and be a part of it to help its success reach to a greater height. I express my whole hearted gratitude to the Past District Governors, Past Presidents and the respected senior members of the Club for guiding me and helping me along the way. I am blessed to have have a brilliant Board having a combination of young passionate members and seasoned experienced Rotarians. I believe that this combination will bring more fruitful results in the coming year.
My love and respect goes to all the members of this club who have left us for eternity and who were responsible for shaping the Rotary movement in Bangladesh. This year we have an amazingly talented and super enthusiastic  District Governor in Rtn Md Rubayet Hossain, who will surely achieve greater milestones in service to society along with all the Rotary Clubs of the District.
We are also privileged and honoured to have the gracious presence of our Chief Guest, Rotary International President 2021-22 Rtn Shekhar Mehta.
Let us all embrace this year's Rotary Theme, Rotary Opens Opportunities. Rotary International President Rtn Holger Knaack askeds Rotarians to create opportunities that strengthen their leadership, help put service ideas into action, and improve the lives of those in need.
All the Club members have been working and have devoted themselves selflessly and persistently in serving the humanity.Let us all join hands and gather all our available resources to Open Opportunities in Service to Humanity and try to make this world a better place.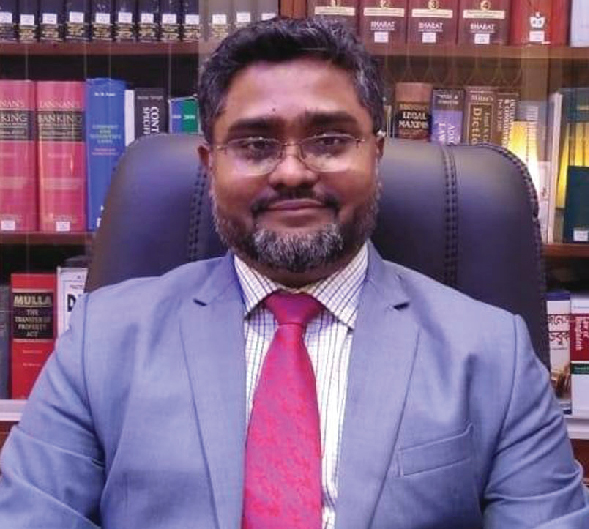 Rtn Barrister Shafayat Ullah MPHF
President 20-21
Whether you are volunteering by helping your local community set up a foodbank or responding to local and international disasters, there is a project or activity to suit everyone. By volunteering with Rotary, you know that you will be changing people's lives for the better.
Being part of Rotary is more than just giving back to the community by volunteering. It is also about you bringing your skills, experience and enthusiasm to help it thrive, whilst making some great friends along the way. Our clubs are friendly places which invite speakers from a wide range of backgrounds to share their knowledge, increasing your social and cultural understanding. Members also share a common interest in friendship and if you visit any of our clubs around Bangladesh you will immediately feel the sense of camaraderie and fun.