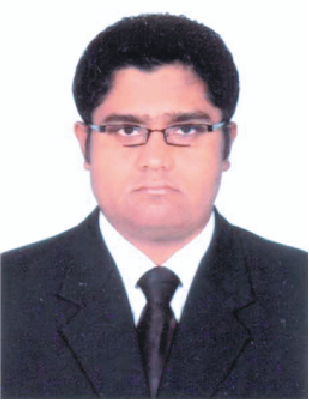 Rtn Barrister Shafayat Ullah MPHF
President Elect
Rtn Barrister Shafayat Ullah MPHF is presently serving as Executive Vice President and Head of Legal at the City Bank Ltd.
Having started his practicing career in the High Court Division of the Honourable Supreme Court of Bangladesh, in Farooq and Associates, he had the utmost privilege of being in close connection with Late Mr. Mohammad Ozair Farooq, Senior Advocate, an eminent lawyer and jurist. His remarkable attitude towards his work saw him become a senior member of the chambers with highly responsible assignments. A Barrister of the Honourable Society of Lincoln's Inn, he is distinctive in that his biggest strength lies in his uncanny yet gifted ability to reach the client's level of comfort instantly. Known for being driven in every work he undertakes, he oozes professionalism from top to bottom. He is widely appreciated for his ability to treat even the most complex of clients with courtesy and with great consideration. He is also known for giving eye-catching presentation both in and out of Courtroom. He is also the founder partner of Chowdhury & Ullah, Barristers, Advocates and Dispute Resolution Specialists.
Brought up in an established family, and having received his education from one of the top schooling institutions in St Joseph High School, Dhaka his academic excellence has been well documented. His College was Rifles Public School & College, Dhaka and graduated from University of London. He successfully completed Post Graduate Diploma in Law (PGDL) with a grade of 'Very Competent' from the Inns of Court Schools of Law (ICSL), City University, London, UK. Perhaps, his passion for learning is best signified when he became the first Bangladeshi student to receive the University of London Academic Achievement Award by Princess Anne Royale, the Chancellor of the University. He also received various National and International trainings on International Commercial Mediation and Arbitration.
He joined Interact movement in the year 1994 in Interact Club of St Joseph High School. He later joined the Interact Club of Dhaka Paramounts and served as their President for 2 consecutive years between 1997-1999. He was also a Rotaractor of Rotaract Club of Dhaka.
Rtn Barrister Shafayat Ullah MPHF is a second generation Rotarian. His father, Rtn ATM Taher Ullah, is a past President of this prestigious club. His association with the club goes way back to 1988 when he started as a Rotary-Let. He joined Rotary Club of Dhaka in 2011 as a Rotarian and since then he is actively involved in Rotary activities. He served all the positions in the Board. He is a very enthusiastic Rotarian who loves fellowship and actively takes part in development of the underprivileged people. He is a Rotary Volunteer.
Rtn Barrister Shafayat Ullah MPHF is married and blessed with two children. He holds great interest in sports, notably Cricket, Football, Badminton and Table Tennis.